AAF E30 M20 Race Exhaust System
AAF E30 M20 Race Exhaust System
E30 M20 Race Exhaust
This is the E30 M20 Exhaust system WITHOUT the AAF header. This this the system we use on our Pro3 cars and when paired with the AAF Header you will have a throaty deep sound that can't be imitated by any header on the market. Weld in installation!
This is not the same old M20 header redone.  This is our Tri-Y design, it greatly improves exhaust scavenging. Our header has 1-3/4″ primary tubing that pairs opposing cylinders. Our header was able to make 5-10WHP and almost 15ft-lbs Torque over other header types in dyno testing.  We sell this as a complete system with 2-1/2″ from the header back. We tested 3″ exhaust with no gains other than weight. It also has two O2 sensor bungs to make adding a wide band easy. Now lets talk sound!  Our header has a very unique low tone and beefy sound unlike any other system we have seen.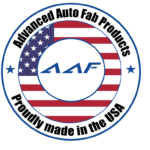 What is Pro3?
From its humble beginnings with twin brothers Ken and Wes Hill, along with a few good friends from the Puget Sound Region BMW CCA, PRO3 has grown to be the largest-subscribed amateur race class in the International Conference of Sports Car Clubs (ICSCC). The class was started with the intent that PRO3 would be an affordable path for local driving enthusiasts to take their love of high performance driving to the next level. Looking back to the start in 2002, PRO3 has evolved to become the effective gateway to amateur racing here in the Northwest (and in some cases, the de-facto entry into pro racing!)
ICSCC spans across three states and into Canada with about 420 licensed drivers in its ranks. Among those licensed drivers, about 80 drivers will take the wheel of a PRO3 car each season, with average grid sizes of about 20 cars at each of the 14 races throughout the ICSCC race season. No other class in ICSCC can boast the strength in grid numbers or the annual growth of PRO3. . . .
Read more HERE