AAF E46 Alum Mesh Center Bumper Grill
AAF E46 Alum Mesh Center Bumper Grill
10 in stock ready to ship
MAKE IT A BUNDLE AND SAVE: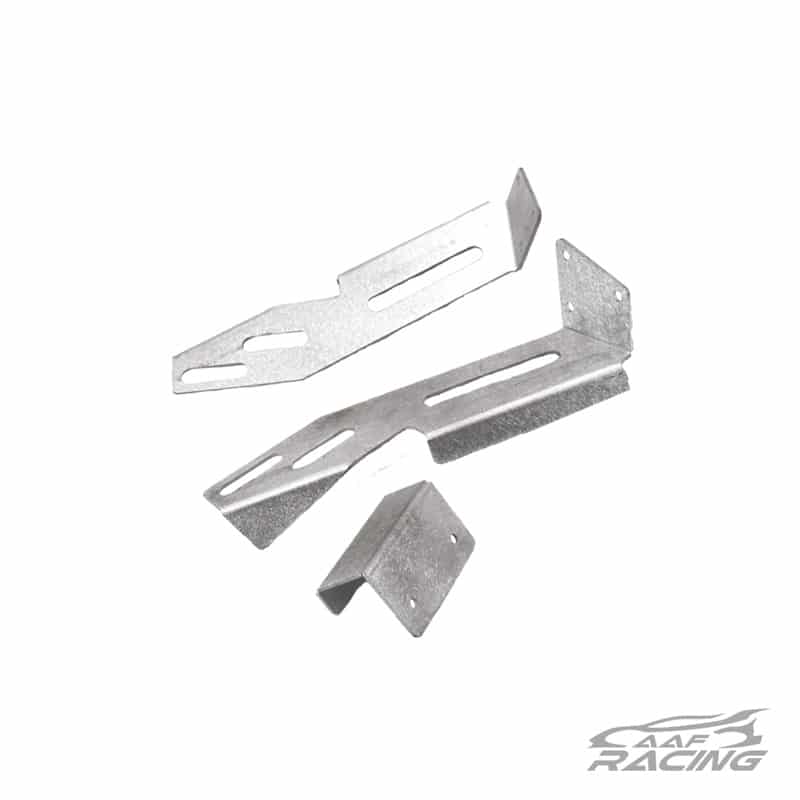 Add the items above and get 10% OFF this bundle at checkout
AAF E46 Alum Mesh Grill
Protect your engine! The factory bumpers have a cheap plastic mesh that serve no purpose other than LOOKING like they will protect the radiator. In race car world, we know that plastic piece does no good against rocks at 130mph at the end of the front straight, in a pack of other race cars. AAF uses this expanded aluminum grate mesh on all of our E46 race cars. The AAF E46 Alum Mesh Grill will give you leaps and bounds more protection against rocks and any other debris on the racetrack that can cause a punctured radiator. The aluminum mesh is lightweight and resilient. This part installs in minutes, and is one of the easiest and important upgrades you can do to your E46 race car. Kit comes with all hardware needed to secure this mesh to your M3-style or ZHP/Mtech2 front bumper.